29 July 2021
TRC is an abbreviation for 'Teaching Resource Centre' and is an initiative of the CHDR in Leiden. TRC Pharmacology is dedicated to be the best source for mechanisms of drug action in the context of physiology and pathophysiology.
In addition to the existing website, there was a desire to renew the iOS and Android apps. 9to5 software took care of this renewal with a new design based on the design of the website. With the app you can browse through different chapters and search within articles. In addition, you can save an article, mark it as read and take the corresponding quiz to test your acquired knowledge.
The articles are accompanied by extensive images and animations to clarify the way the drug operates. The images are interactive and different parts of the images can be highlighted.
The app is used in many countries around the world and helps students to better understand how drugs and medication work.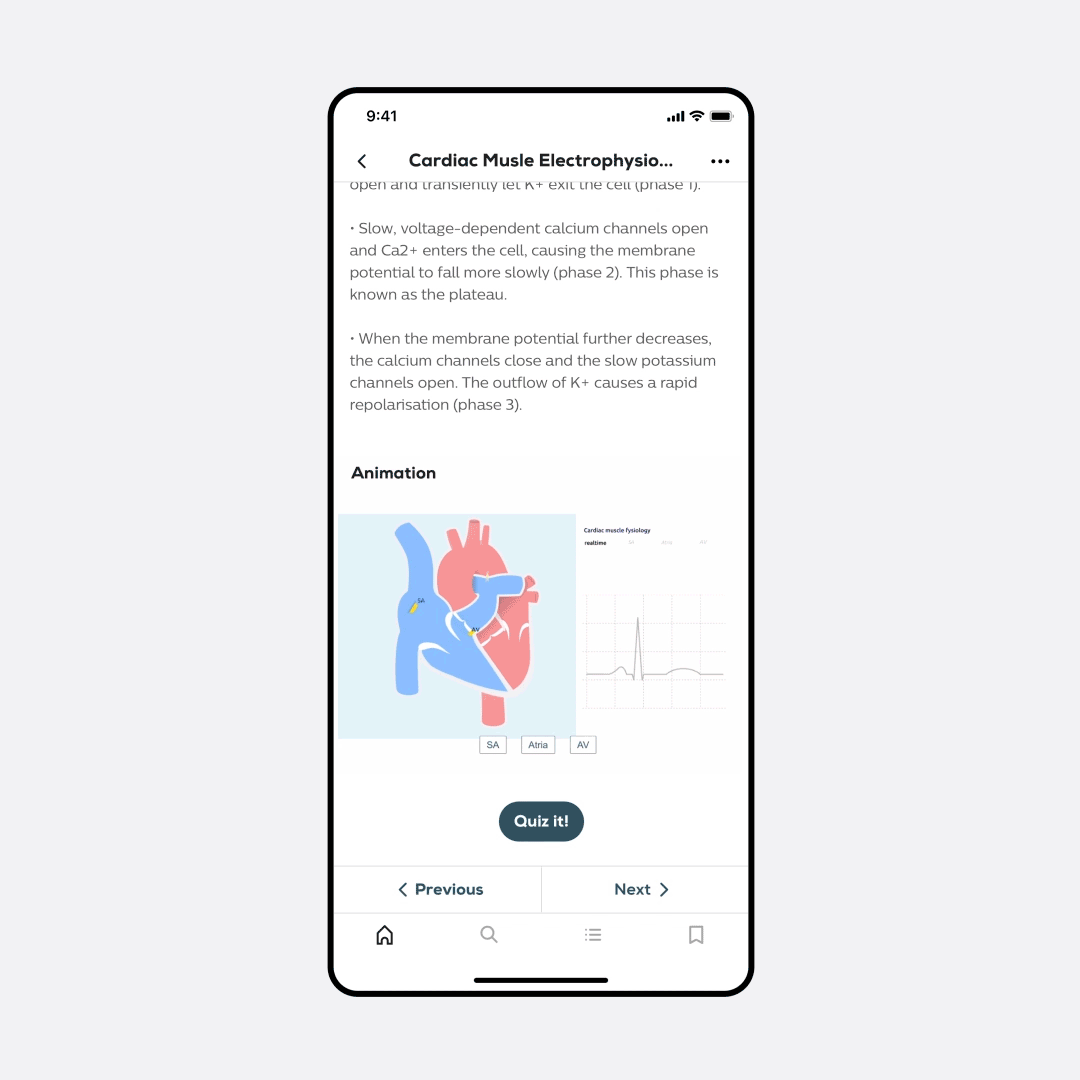 It was a really fun project to work on and we're looking forward to the next! The app can be downloaded in the Apple App Store and in Google Play.